17 Apr

HydraFacial® MD
HydraFacial® MD in Columbus, OH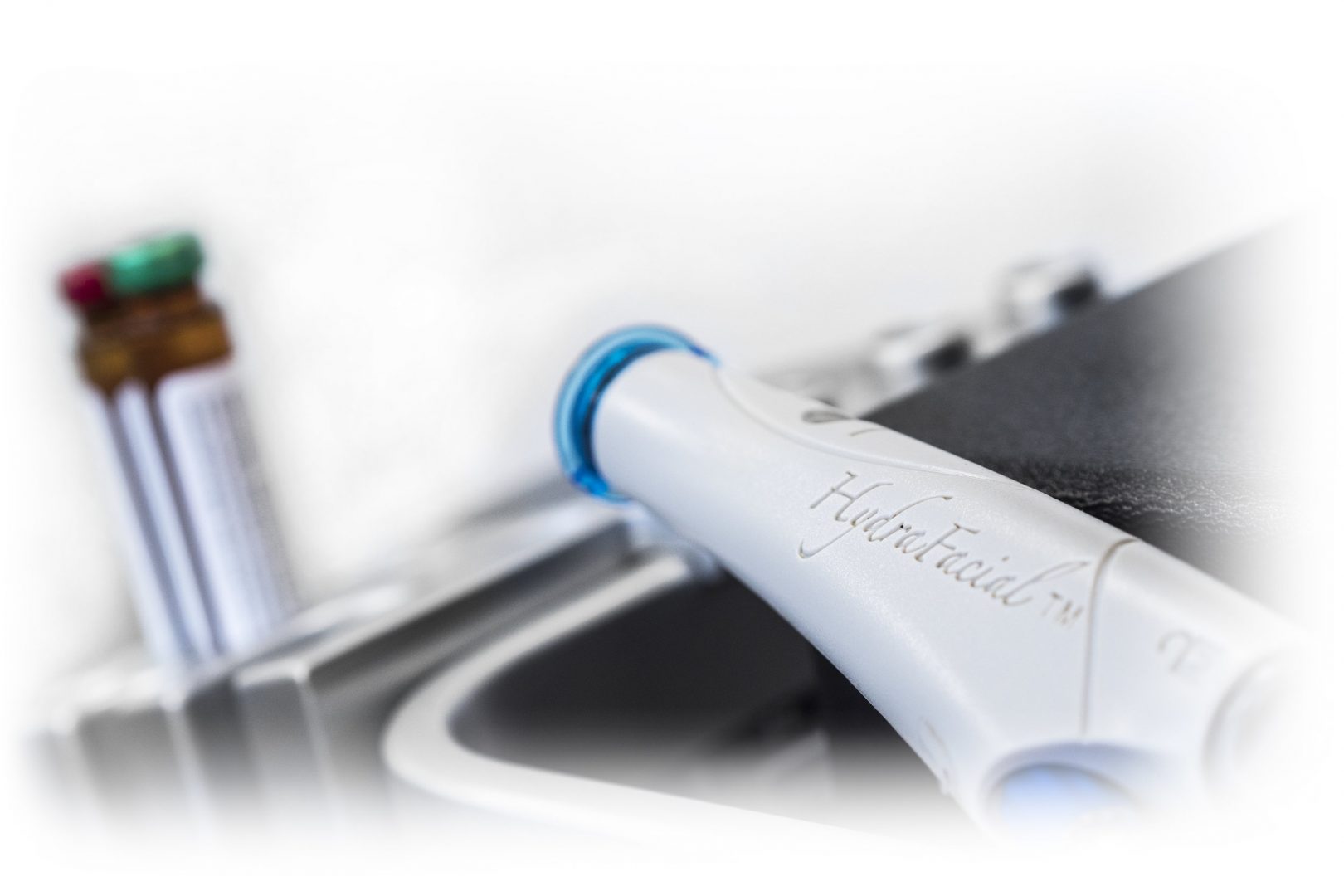 Hydrate your face like never before! The HydraFacial® MD uses the latest technology to clear your skin of impurities and give you soft, clear and more luminous skin. Downtown Dermatology offers HydraFacial® MD treatments to men and women in the Greater Columbus area.
What is HydraFacial® MD?
The HydraFacial® MD is a non-ablative and non-invasive treatment, which uses a four in one vortex technology system, comprised of vortex cleansing, hydra peel exfoliation, vortex extraction and vortex fusion. These four treatments in one system work to address all the issues that make your skin look aged, wrinkly, uneven, spotted, blotchy, and can even address some acne issues.
Dr. Hicks-Graham chooses The HydraFacial® MD technology for its vast benefits such as, the unique spiral design that gently spins and creates suction to resurface the skin. The spiraling tip of the applicator works by opening the pores to cleanse, exfoliate and extract impurities under the surface while leaving the skin undamaged. The hydration part, which is the fourth step in the process delivers a serum that nourishes the skin and hydrates from the inside out.
The HydraFacial® MD is truly revolutionary in its design and its unique ability to cleanse and smooth without the harshness associated with other treatments. Traditional lasers and/or skin rejuvenation treatments may sometimes cause unwanted side effects like leaving your skin red, itchy and sometimes swollen; this procedure affords you instant and lasting results that are gentle enough for the most sensitive skin types.
Benefits of HydraFacial® MD
Non-ablative, non-laser skin rejuvenation treatment
Safe on ALL skin colors
Safe on ALL skin types – sensitive, oily, dry, etc.
Instant results
Long lasting results
No downtime or discomfort
Does not leave your skin red or swollen
How is HydraFacial® MD Administered?
Kourtney Willis, our aesthetician, under the supervision of Dr. Hicks-Graham will perform your HydraFacial® MD treatment in the comfort of our office. Each treatment is approximately 45 minutes.
Preparing for Your HydraFacial® MD Procedure
We recommend that you meet with our aesthetician, Kourtney Willis, for a consultation. She will evaluate your skin and work with Dr. Hicks-Graham to determine which aesthetic services are right for you.
To prepare, we may ask you not to take certain medications or refrain from some lifestyle choices, including:
Do not exfoliate for at least two days
Stay out of direct sun light, avoid sun tanning or tanning creams/sprays for at least three days
Do not receive Medium/ Deep chemical resurfacing and laser treatments for 1 month
Do not wax or attain laser hair removal for at least two days
Do not use over the counter acne medications for at least two days
If you receive Botox® injections or fillers, please wait one month
As a board-certified dermatologist, Dr. Hicks-Graham often recommends aesthetic treatments in conjunction with our medical and cosmetic dermatology treatments to refresh and rejuvenate the skin.
HydraFacial® MD Recovery
Most of our aesthetic services do not require any recovery. Dr. Hicks-Graham always chooses aesthetic solutions that allow you to get right back into your normal routine. With the revolutionary technology of the HydraFacial® MD treatment, there is no downtime.
How Much Does a Microdermabrasion Procedure Cost?
The HydraFacial® MD treatments can vary depending on your specific skin goals. Therefore the costs can vary as well. Dr. Hicks-Graham and her professional staff will discuss these costs and/or any financing options with you during your consultation.
Is HydraFacial® MD Right for Me?
The HydraFacial® MD procedure is right for you if:
You have light wrinkles, blotches, and/or light discoloration
You have not had a recent outbreak of herpes virus
You do not have severe skin conditions or skin disorders
If you do not suffer from autoimmune disorders or unstable diabetes
You do not have severe rosacea or warts
Discuss your medical history with your doctor prior to undergoing the procedure.
What to Expect During Your Consultation
Prior to the procedure, you will have a comprehensive consultation with our aesthetician, Kourtney Willis. She will recommend treatments that will improve the health of your skin. Contact us today.
HydraFacial® MD is a great way to spend time relaxing and improving your skin. Downtown Dermatology offers aesthetics services to people living in the Greater Columbus area. Contact us to schedule a consultation and learn more about how you can benefit from a HydraFacial® MD treatment.